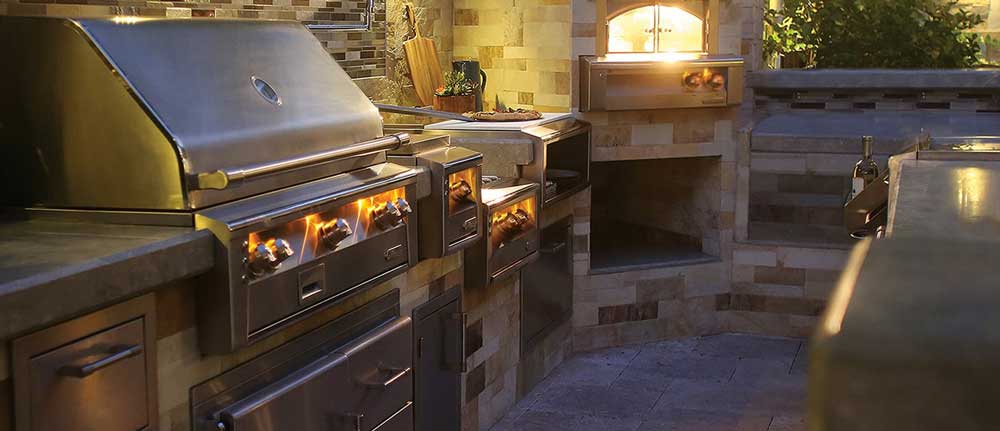 Alfresco – Open Air Culinary Systems
Immerse yourself in the pleasures of unique flavor creations and the gratification of outdoor cooking. Combining a legacy of innovation and craftsmanship with the most complete assortment of integrated products available, Alfresco is the definition of the luxury outdoor kitchen.
Visit Alfresco Luxury Outdoor Kitchens
From doors, drawers, and sealed pantries, to sinks, beverage service, and refrigeration, Alfresco offers the most unsurpassed assortment of integrated products to help you complete your ultimate outdoor kitchen.